INFORMATION / ACCESS
INFORMATION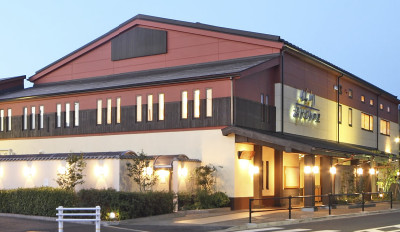 Admission Fee
Opening Hours Every day 10:00〜24:00
(Last admission at 23:30)
Week day
Weekend &
Public Holiday
Adults
850yen
950yen
Children
450yen
500yen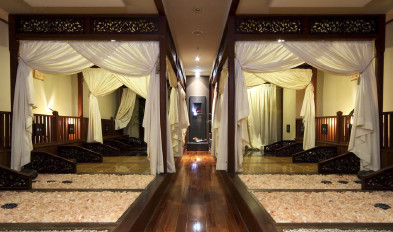 Bedrock Baths
Opening Hours Every day 10:00〜23:15
(Last admission at 22:30)
Every day
Adults
700yen

*Bedrock Bath's Wear and Mat are provided.
*Check-in can be allowed for use of Bedrock Bath only.
(You have to pay entrance fee.)
ACCESS
Address

2-11-2 Wakaba-cho, Chofu City, Tokyo.
03-3309-4126
FACILITIES
Natural Hot Springs

Many Types of Natural Hot Springs

Our hot springs contain plentiful natural moisturizer. Please enjoy our hot springs of beautiful skin which gives moisture and promotes metabolism of the skin.
Natural Stones' Bedrock Baths

The Bedrock Bath Made from Natural Stones

Our bedrock bath "Surga" is open for all time to let customers enjoy power of natural stones more. Please relax without thinking of time and frequency.
Restaurant

Luxury After Enjoying Natural Hot Springs

We prepare satiable menu for all family with 140 seats with tables and zashiki(tatami seats). Please enjoy our seasonal menus as well
Relaxation

Heal Up Weary Body with Excellent Relaxation

Please loose up and relax your mind and body with aroma fragrance. You can enjoy time for healing parting from daily bustle. Please be satisfied by our luxury relaxations.
PRECAUTION
In case you correspond any of the followings,
you cannot check-in at YUKEMURI-NO-SATO.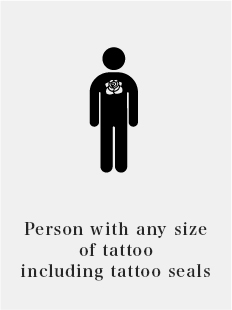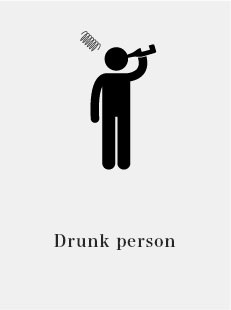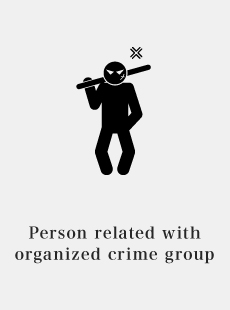 In case these people are checked-in mistakenly,
we ask them to make a payment and leave YUKEMURI-NO-SATO once we notice.
OUR POLICY
You cannot bring any foods or drinks into YUKEMURI-NO-SATO.
For sanitary reason, we politely refuse to check-in for customers using diaper or training pants.
We politely refuse to take our hot springs for a lady during the period.
We politely refuse to take our hot springs for a person who is drunk or prohibited to take a bath by a doctor because of skin diseases, artificial dialysis, and so on.
We ask to leave YUKEMURI-NO-SATO to customers committed nuisance or dangerous action as well as regarded as unsuitable for YUKEMURI-NO-SATO.
You cannot use your electronics including smart phone, camera, and cell phone in the dressing room.
We politely refuse to provide alcohol for drivers.
Once you checked-in, you cannot get out from YUKEMURI-NO-SATO until making a payment.
In case you lose any of the keys (shoes locker, wristband-key, and dressing locker and so on), we ask you to deposit 3,000 yen.※Once you find the lost key within 1 week, we refund the deposit.
YUKEMURI-NO-SATO is smoke-free. Please use the designated smoking area for smoking.
We do not take responsibility or liability for any robbery and accident.
In case you don't follow our policy,
we may ask you to leave YUKEMURI-NO-SATO.